Peek-a-bump
Just days after Katie Holmes and Tom Cruise announce their pregnancy she's pictured with a really obvious bump.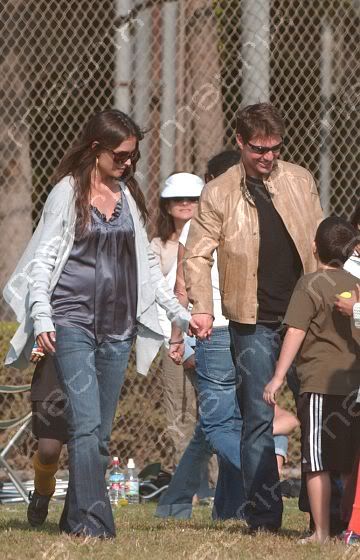 What were they doing before the announcement? Strapping down her bump with barbed wire and wierd scientology curses?
Or is that their kid that Tom's talking to and she's pregnant with number two?
Tomkat are so freakin' strange I wouldn't put anything past them.